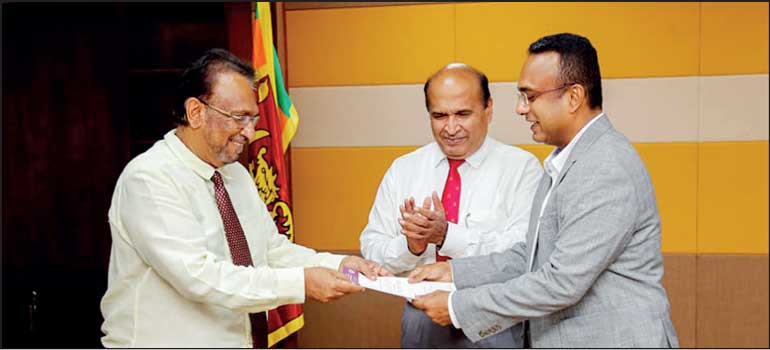 ---
Foreign Labor and Employment Minister Manusha Nanayakkara has appointed a new Chairman and Board of Directors at the Sri Lanka Overseas Employment Bureau.
The new board is made up of a diverse set of people who bring a wealth of experience in different areas.
Suraj Dandeniya was appointed chairman. He brings over 30 years of local and international business experience. Suren previously held positions such as Chairman of the Association of Licensed Foreign Employment Agencies (ALFEA), Vice Chairman of Badminton Asia from 2015 to 2017 and World Cup Tournament Director for the Council's Cricket World Cup Cricket International 2011. He was also the Chief Executive Officer of the Board of Investment in Sri Lanka (BOI North/Western/Central) – from 2002 to 2003.
Other board members are Ajith Jayaratne, a marine engineer turned entrepreneur and chief executive of Gesla Power Ltd. Saminda Jayasekara, a lawyer by profession and expert in condominium law in Sri Lanka, brings over 20 years of corporate experience as a practitioner. He was the former Chairman of the Atomic Energy Agency in Sri Lanka. Udaya Samaraweera is the Marketing Director of Hiru TV and is a specialist in marketing and business promotion. Dhammika Wijeratne is Head of Channel Development at Nation Lanka Finance PLC and holds an MSc and BSc in Marketing from Kelaniya University.