Reading time: 3 minutes
A program that reintegrated retirees into the workforce to address labor shortages in northwestern New Brunswick is being rolled out to the rest of the province. WorkingNB works with a handful of third-party organizations that will act as Employment agencies for retirees anywhere in the province, to provide the service. The Agency for Retirees Employment's new two-year pilot project has already connected more than 40 retirees with employers looking for work this year.
Labor shortages in New Brunswick must be addressed on several fronts. The agency's pilot project is part of this effort, with WorkingNB helping to meet the short-term labor needs of employers and finding positions for retirees looking to keep busy.
Over the next two years, the service will represent an opportunity for businesses, communities and retirees to grow together, as well as the New Brunswick economy, building on the success of the program's first implementation. in northwestern New Brunswick in 2021.
The agency will help retirees over the age of 50 looking to re-enter the workforce, providing employers with a pool of talent to choose from, as well as help from WorkingNB to find the best fit for each job and retiree. Since its launch in 2021 in the North West, it has created 100 matches in total between workers and employers.
The initiative was originally a collaboration between WorkingNB and the Edmundston Area Chamber of Commerce – a program that originally helped close to 50 retirees find temporary, casual and seasonal work positions and meet local demand in the region.
"Thanks to the success we had that year, there was the possibility of having agencies open all over the province," said André Lang, Regional Director of Working NB – Edmundston.
Lang noted that with 340,000 people over the age of 50 not working in New Brunswick, "that's a big pool you can work with."
The jobs available cover a variety of sectors.
Marco Ruest is the original pilot's buddy officer in Northwestern New Brunswick. He says retirees have been set up with jobs in a variety of workplaces, from factories and shops to shops and offices. Everything from a mechanic to an administrative assistant is available to those who participate.
"We try to help everyone in every industry," Ruest said. "What an employer needs is what we will try to help them with."
Much like the first time he carried out the pilot project in the North West, Ruest's job this time around is to act as a point of contact between employers and potential employees, approaching and encouraging local employers. to join the agency.
"I meet with them to talk to them to see what their transferable skills are," Ruest said.
"I see if they still want to work in their old sector or if they want to try something else. Some people will simply say, "I just want to help. Put me anywhere, it's not the money", and some will say, "I want to get out of my house". I just want to see people, so anything I will do. Then, I have to talk with them just to see what they can and can't do," he explained.
Jobs range from part-time to full-time and short-term jobs, and if the match is good, employers can save time and resources that would go to training younger, less experienced employees.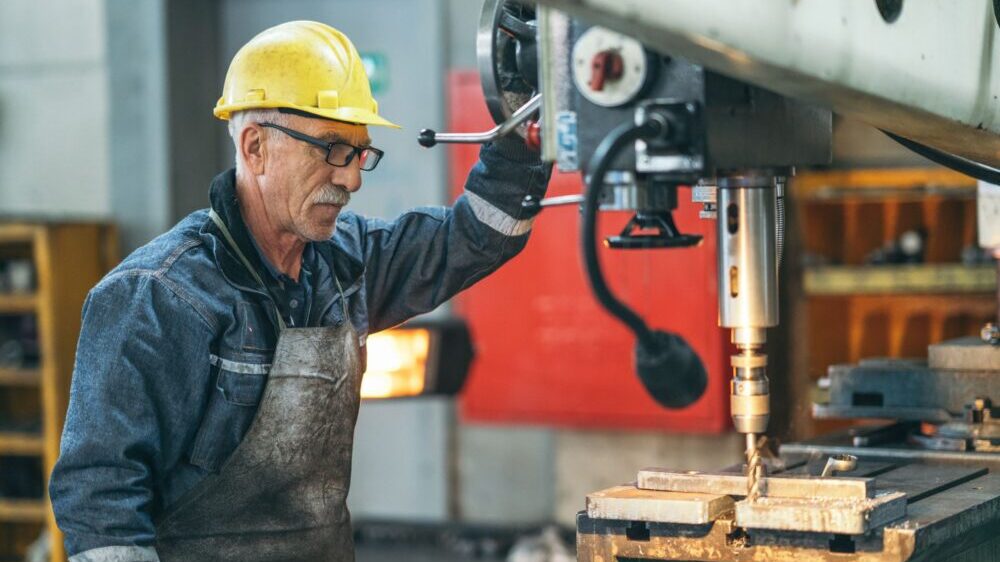 Ruest says he expected a strong turnout from retirees between the ages of 50 and 60 in the original program, but he says many people aged 65 and over have also shown interest.
"It's surprising who would want to go back to work and start a job — maybe in a different field," Ruest said.
"When a retiree arrives at work, he is very loyal to the work he is committing to."
Diane Levesque, labor advisor for the Edmundston regional office of Labor NB, said that she acts as an advisor to Agency staff.
She pointed out that the pilot project involves personalized one-on-one service.
"CRA staff are listening and will find ways to work with employers," she said, noting that there are sometimes full-time positions that more than one retiree can fill. .
"Employers can approach Marco and put their name in a pool and explain what jobs they're willing to offer — Marco works with both parties," Levesque said.
WorkingNB's seven provincial regions deliver the program, along with several third-party organizations.
While there's no concrete number of businesses the pilot is expected to help, Levesque said they're helping as many as they can.
This story was sponsored by WorkingNB.